Testimonials
"We searched for Kansas City flooring companies and glad we found Unique Epoxy Designs. They gave us professional carpet flooring and tile floors at a discount price." Sally J.

Overland Park, KS
Flooring Gallery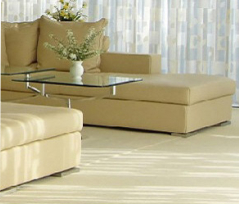 Kansas City Flooring Company

Unique Epoxy Designs: Carpet - Vinyl - Tile - Epoxy - Stained Concrete
Unique Epoxy Designs has been providing residential and commercial
floor installation construction services in the Kansas City metro area for over 30 years. We are proud
of providing commercial and institutional flooring services to organizations such as the many schools, universities, government and military facilities. We are especially proud of the work we have done over the years for Johnson County KS consumers, as well as countless Kansas City homeowners located throughout the KC metro area.
We install all types of commercial and residential flooring. We are experts at flooring preparation, including fixing floor problems and floor leveling. We are also experts at residential and commerical carpet installation (glue-down carpet, carpet tiles, etc.), residential and commercial vinyl floor installation and tile floor installation - porcelain & ceramic tiles, and all types of custom natural stone tilile work, including slate, travertine, marble, granite, etc. Our recent specialty is epoxy flooring. We do commercial floor epoxy coatings as well as residential Kansas City epoxy floorings such as garage epoxy floors, basement epoxy flooring and designer epoxy floors.
Unique Epoxy Designs
is budget friendly, in fact we believe that our pricing cannot be beat when compared to other professional flooring contractors in the area. Further, we are insured for your protection, and are among a select few flooring trade contractors that have passed the background checks required to do construction work for public school systems and similar institutions & organizations.
Kansas City Flooring Contractors
All your Kansas City Flooring needs